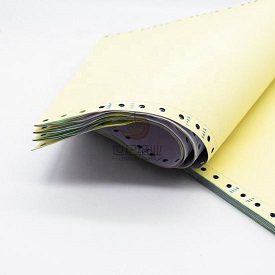 Printed stationery is also an opportunity to spread your contact details at all points of your business processes. Customers won't have to exert effort tracking down your contact details, possibly costing you a sale. This also makes creating repeat customers simple -- they would already have your details on envelopes and invoices. This makes stationery printing a crucial component at every single part of the sales funnel. We offer a wide range of options for envelopes, invitations, pens, letterhead, notebooks, thank you cards, and other stationery materials. This high customizability allows you to build a suite of stationery that can cover your business needs, no matter the branding. If you can think it, we can print it. To make things even better, we offer fast turnaround times, making it easy to get the stationery you want right when you want it. Contact us to learn more about our stationery printing services.
Letterheads / Notebooks / Envelopes / Bill Books & Notepads
Just give us a call or request a quote and we would more than happy to help you!